Chillventa 2022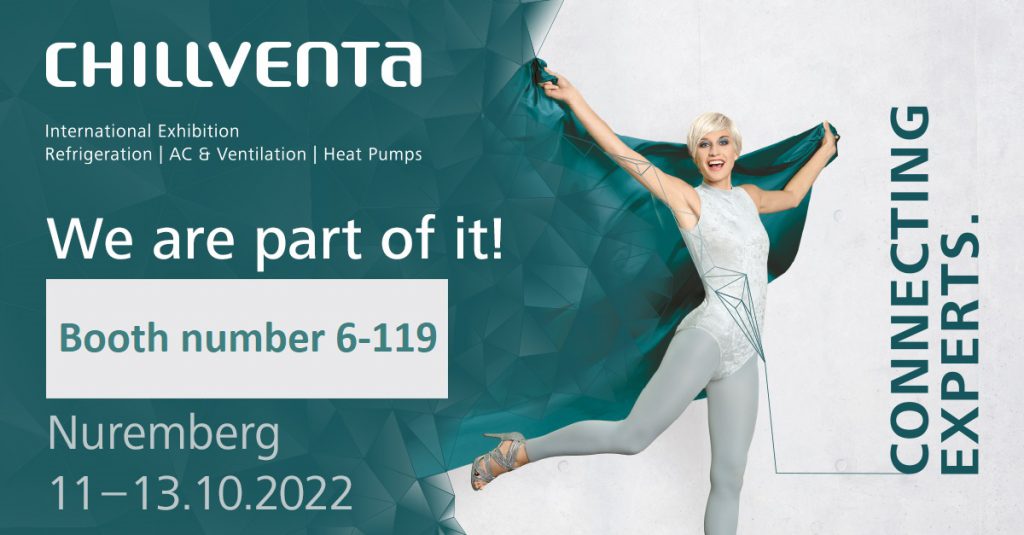 We are delighted to confirm that from 11th until 13th October this year, we will be located at booth 6-119 at the Exhibition Centre in Nuremberg for Chillventa 2022, the world's leading exhibition for refrigeration technology.
The event promises to be a showcase for new technology in refrigeration, AC, ventilation and heat pumps, with the focus on energy-efficiency, reduced greenhouse gas emissions and sustainability. Chillventa specialises in providing not only the opportunity to network with fellow professionals (an opportunity to be especially prized this year, after the forced cancellations of 2020), but also in offering a schedule of top-level lectures at the Chillventa Congress and a series of expert speakers at its specialist forums.
Computair will be there to meet industry professionals and to demonstrate Coldstore Specifier, our flagship design software for walk in freezers and coldrooms. Available in 3 versions (for manufacturers, independent constructors and dealers), Coldstore Specifier provides solutions for every cold room requirement, from walk in freezers, coolers and refrigerated warehouses, to walk-in environmental chambers, food service and scientific refrigeration systems.
Coldstore Specifier software effectively offers the user a walkin configurator, providing a clear and simple user interface for the design and detailed specification of your walk in coldroom, performing all the calculations necessary for an accurate outcome.
In addition to attending Chillventa itself, the Computair team is also looking forward to visiting the beautiful Bavarian city of Nuremberg and we're hoping to incorporate a visit to the Altstadt and the opportunity to try some authentic Nuremberg sausage and Bretzel!