Web-Spares V.3
A web-based application creating a catalogue of spare parts unique to your product range
Web-Spares V.3 is a fully adaptive, web-based application allowing manufacturers to create a database of parts and assemblies from their product range. The online user can select and purchase replacement parts from within an assembly without needing to order the whole product. It can even be used in-house to help manufacturers identify the parts needed within an assembly item.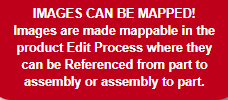 Computair Spares Selection Engine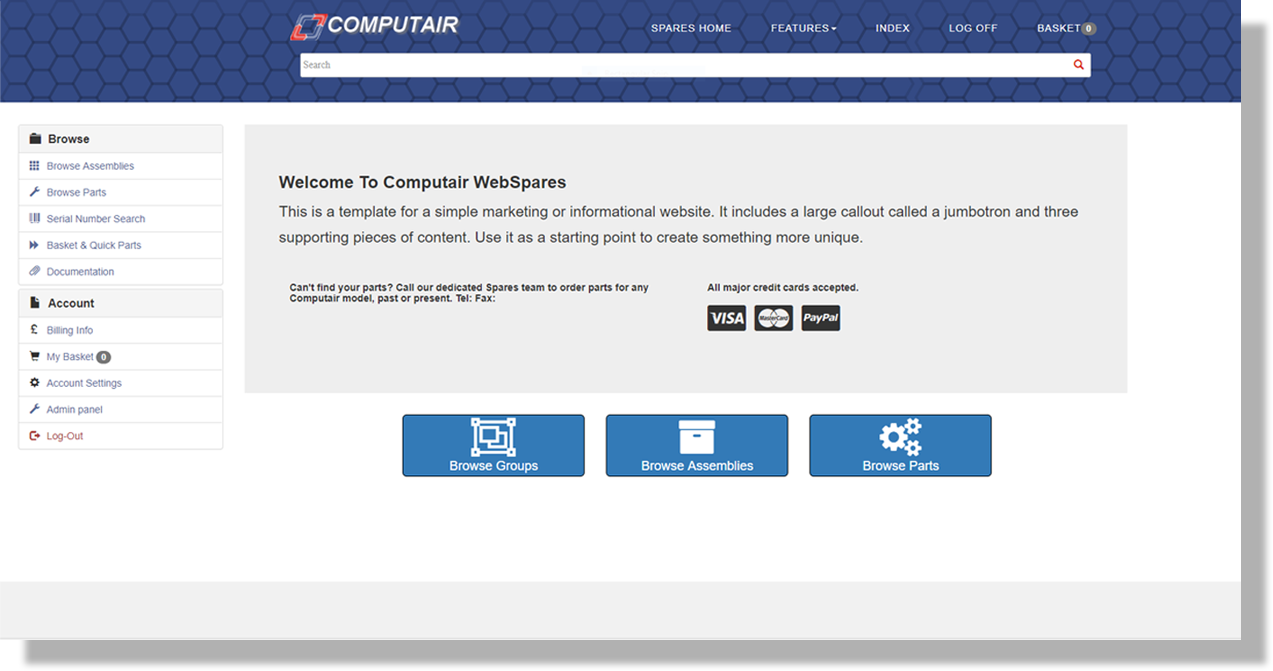 The selection designer process
Administrator panel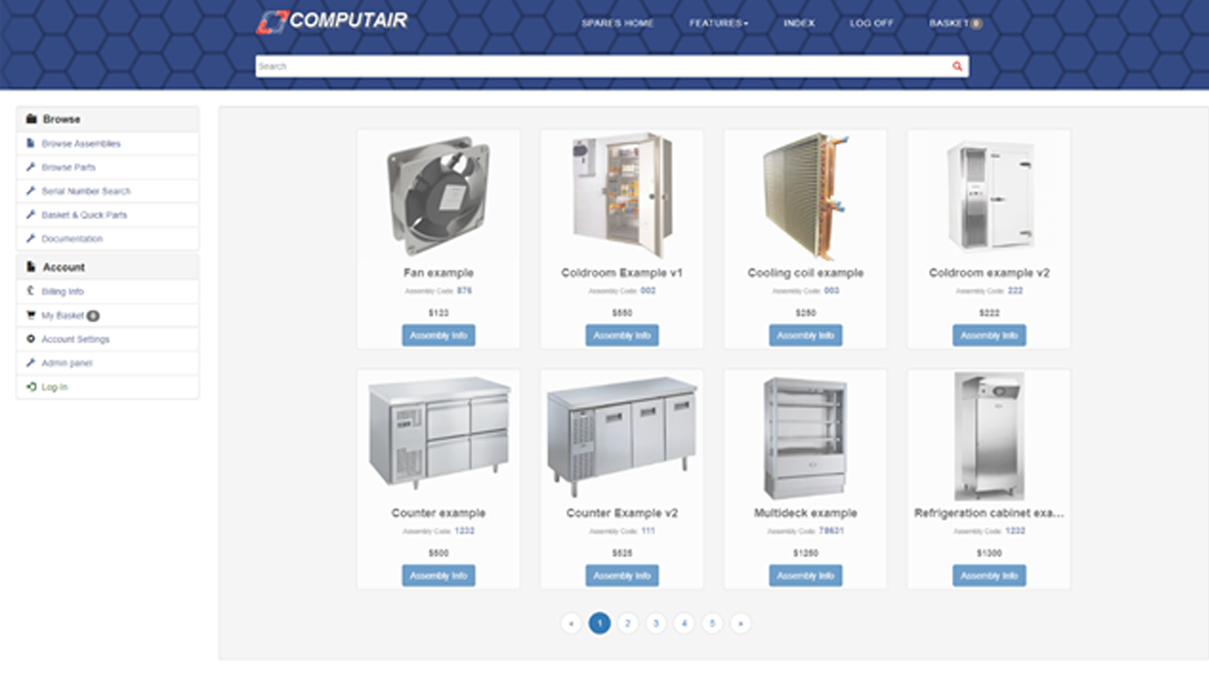 WebSpares uses assembly drill-downs with interactive graphics.  The customer can see the assemblies and parts in situ, giving them confidence that the right part has been selected – and the reassurance that they won't have to waste their time on multiple product returns.
Creating a new assembly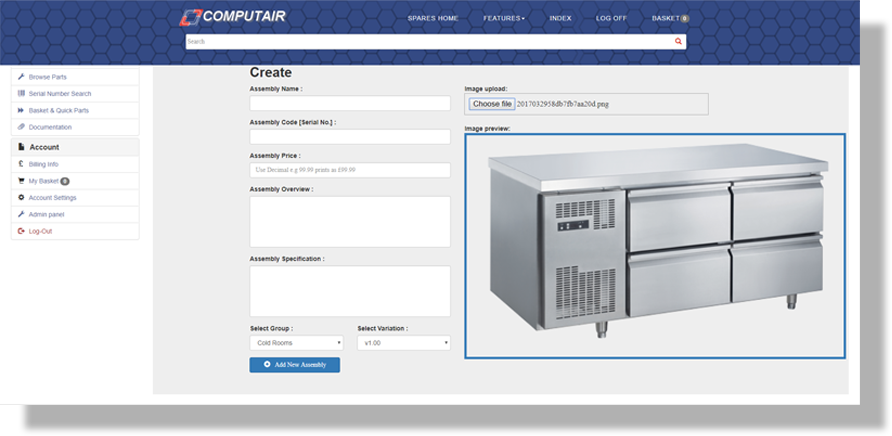 – Using latest E-commerce store techniques – Drill-down part selection – Allows linking assembly to other assemblies – Easy to use section designer – User-friendly product management system – User tracking and sales statistics
WebSpares is Computair's solution for an online e-commerce store specifically focused on selling spare parts.

Using the section designer to link section to part or another assembly

Section now added to product page visible to users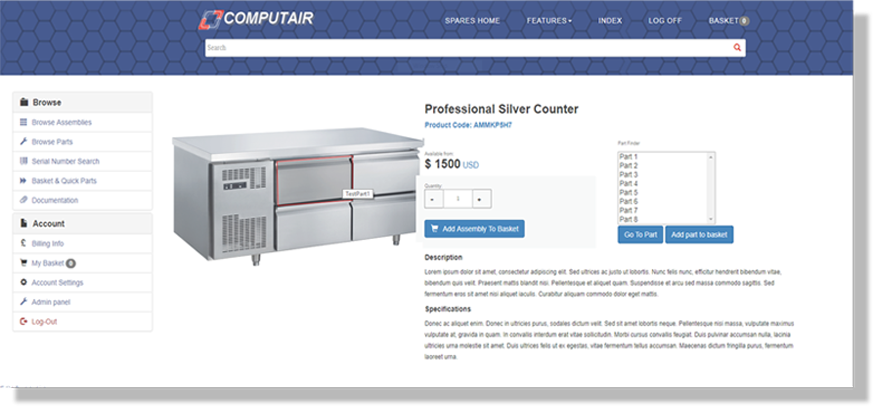 What does WebSpares V.3 have to offer?
BACK-END CONFIGURATION
Users can configure every assembly, part, menu item and user account separately in the back end.
E-COMMERCE EXPANDABILITY
Users can expand to optional e-commerce availability within the Web-Spares application, so not only can you list products but the checkout and payment processing system can be configured on setup so you don't have to.
USER-FRIENDLY IMAGE MAPS
We've integrated image maps into the 'edit' and 'product details' section. This enables you and your customers to find and reference spare parts efficiently within an assembly.
COMPLETE SETUP
We can set up the application within your website, or separately on your server – another way in which we try to speed up the Web-Spares implementation process and enhance your customer experience.
Our different application options
Need something more? We'll be happy to help
WEB-SPARES V.3
✓ Full catalogue entry by us if you already have a parts/assemblies list
✓ Image maps for part/assembly product referencing ✓ Complete application setup and integration within your website/server ✓ Direct support and one-on-one product walk through
WEB-SPARES V.3 | MODULAR PLUGINS
✓ E-commerce plugin (features shopping cart and different methods of payments upon checkout)
✓ Cold-room plugin (adds a cold-room product database to your product that you can configure) ✓ Fans plugin (adds a fan-based product database to your product that you can configure) ✓ AHU plugin (adds an Air Handling Unit-based product database to your product that you can configure]
A few words
Why choose Computair?
Formed in 1980, Computair is the market leader of bespoke technical software for the HVAC-R sector. Our software is tried, tested and proven globally in the HVAC-R industry. Using our  technical background knowledge, the software systems are customised to meet the exact requirements of the customer. The software is continually updated and enhanced as new technology becomes available. All Computair programmers are directly employed and we do not sub-contract to other companies, enabling us to keep quality control at the highest level and maintaining continuity in our customer relationships.
Trusted internationally
We have clients in all the countries highlighted below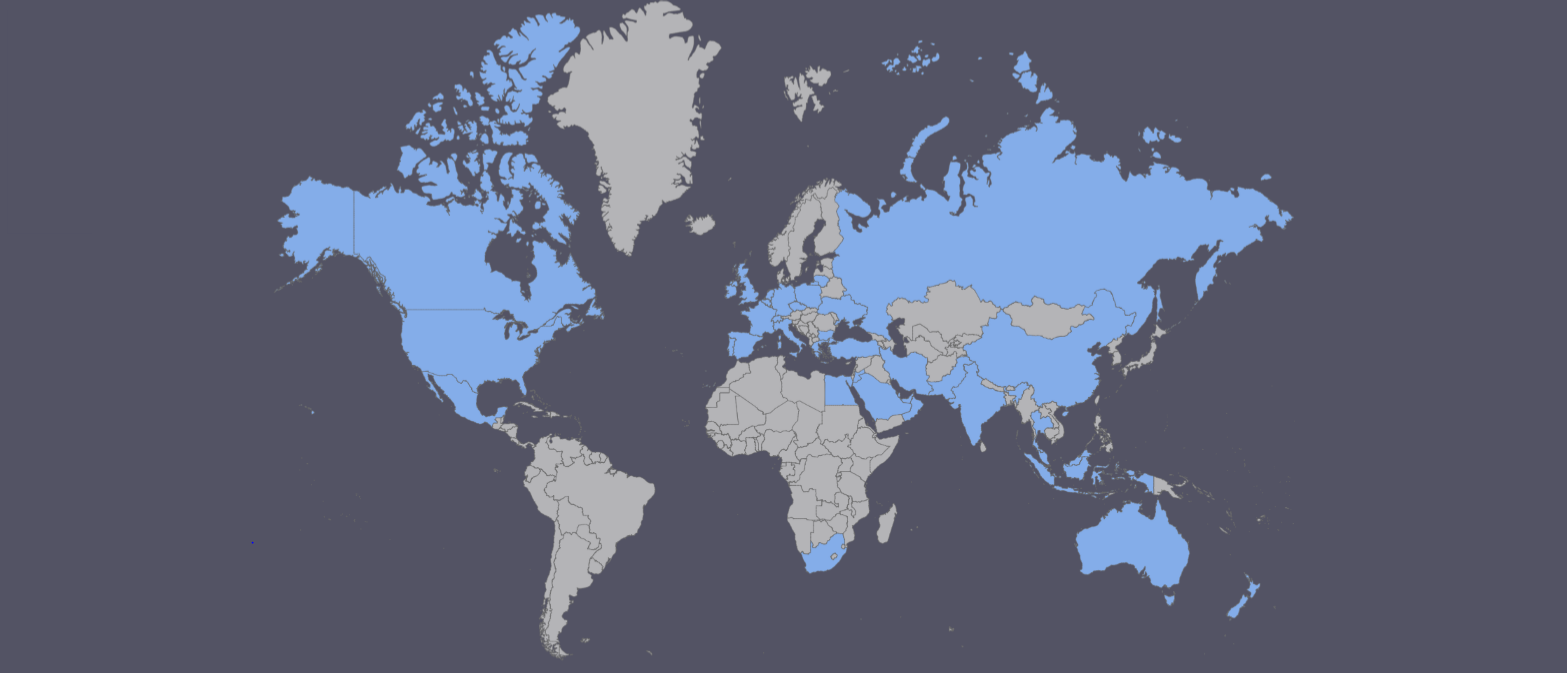 CONNECT WITH US
Contact us
Interested in learning more about any of your HVAC-R software needs?