Computair's global reach
Computair is based in the attractive village of Toddington in the Bedfordshire countryside, from where we are able to support clients across the globe. We currently serve all countries shaded in blue, showing that there are no barriers to accessing world-leading software!
Our software currently supports eight different languages and this
can be expanded upon client request. So it doesn't matter where you are in the world, we can offer support in your chosen language. If you export products to other countries, enabling your people to use the software in their native language can really facilitate sales operations.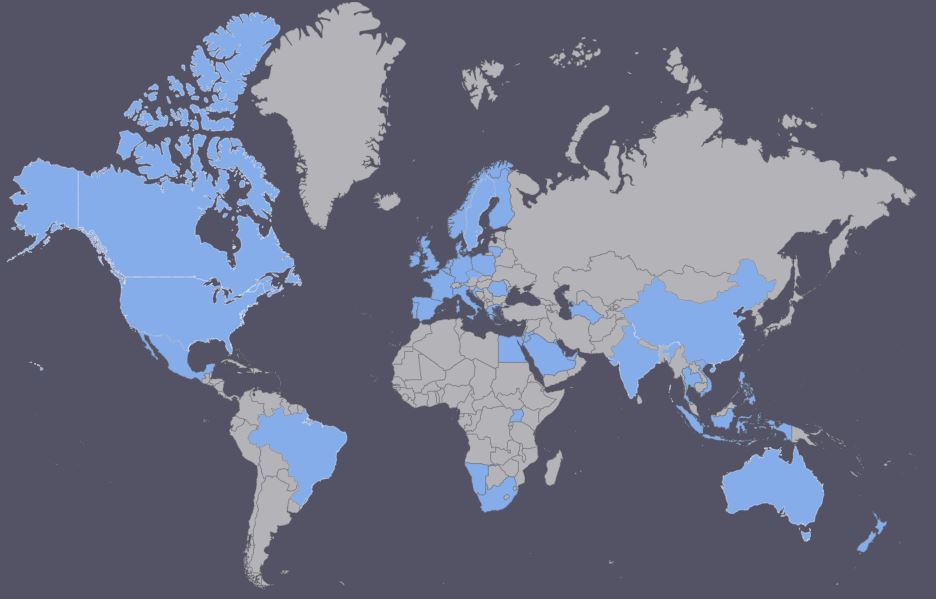 Why choose Computair?
Formed in 1980 and still growing, we have developed a reputation for market-leading, bespoke technical software for the HVAC-R sector. We are based in Toddington near London, England, from where we work with clients all over the world.

Using our engineering background and knowledge, the software systems are customised to meet the exact requirements of the customer. The software is continually updated and enhanced as new technology becomes available. All Computair programmers are directly employed and we do not sub-contract to other companies, enabling us to keep quality control at the highest level.
Our suppliers list
Our renowned WinTADS AHU software utilises the most up-to-date vendors DLL/ web service for component selections. Some of the global component suppliers are listed below (please contact sales@computair.com to be added to, or removed from, our suppliers list):
Contact us
Interested in learning more about our HVAC-R software?
Please use the contact form to get in touch with us, including details of your enquiry and your name, and we will usually respond to your email within 1-2 business days.