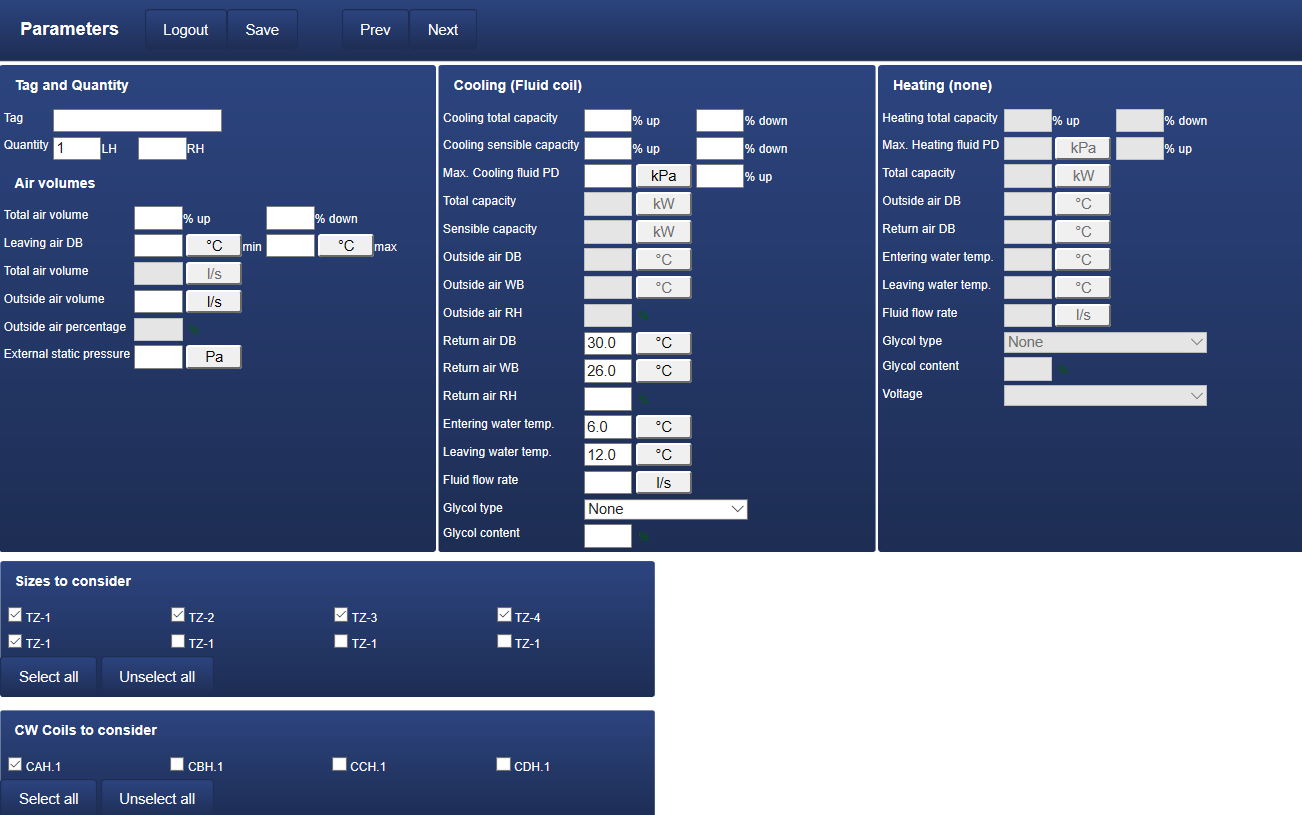 Fan Coil Selection Software
Our FCU selection software provides a rapid means of preparing high quality, well presented quotations for fan coil units.
It is a configurable software package available either as a desktop or cloud-based system. The way in which the software operates is fixed, however the database makes the software very flexible.
Users can choose an FCU model and select the coil they want in the model based on available options for that unit and then select the entering air and water conditions. They will then be able to run a coil performance calculation which gives leaving air and water conditions, cooling/ heating capacity, and fan power consumption. The calculation can be based on the manufacturer's interpolation of test results available and correction factors for the entering conditions.
The software operates in two ways:
Rating – Calculates maximum performance for units chosen (via speed, sizes, coils) for a given set of conditions.
Selection – Returns the units that are capable of performing the entered duty within the limits specified by the user.
Our fan coil unit selection software versions
WinFCU
Fan coil rating and selection software for Windows. A mature program with users throughout Europe, North America and Asia. Quick and simple to setup and configurable to your specification.
WebFCU
A modern cloud-based version of our tried and tested WinFCU software. Inclusive of a brand-new front end which can be hosted on your server and integrated into your cloud infrastructure. Perfect for the manufacturer with a widely distributed sales force. PC- and tablet-compatible.
Built in support for Eurovent and AHRI certification.
Coil selections based on a DLL. Water coils and glycol are included as standard. Refrigerant coils are additional.
Coil selections based on a DLL. Water coils and glycol are included as standard. Refrigerant coils are additional.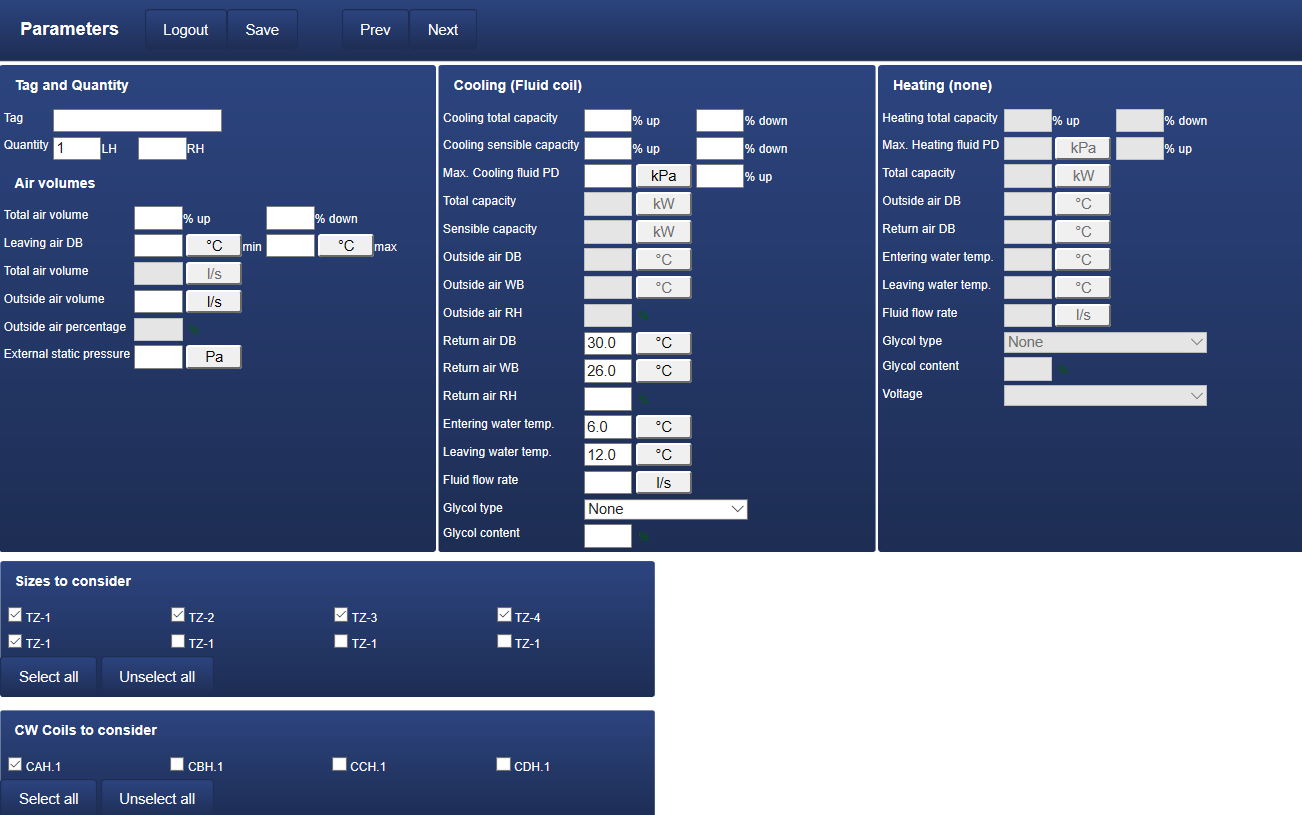 1. Splash Screen
As the system is initiated, a boot-up dialog (or "Splash Screen) is displayed and replaced with our client's logos and branding.
2. Project Details
This initial screen is where the selection commences and ends. The operator selects which range and configuration of unit is to be used as well as which sizes and speeds are to be considered.
3. Templates
Templates can be set up to provide default values and options for a selection for different consultants, customers or for standard settings for various applications.
4. Selection
This screen enables the operator to enter the Cooling and/ or Heating design conditions against which the unit is to be selected.
5. Coil Performance
There are two variants of the software. One uses a generic coil performance module, the other uses a database of performance values similar to those that might be found in a catalogue.
6. Fan Performance
The Volume / Pressure performance data of the fan(s) within each unit will be held in amendable data files in a matrix type format of volume against pressure.
7. Ancillaries and Options
Once a suitable unit has been selected, the construction options and ancillaries can be selected, and the software then returns to the initial "Project Details" screen for the selection to be added to the quotation file.
8. Control Value Schedule
The software includes a control valve facility to assist in the calculation of the correct valve for the heating and the cooling coil.
9. Calculation Results
All the units permitted within the selection criteria are listed here for the operator to select the unit that they feel is most suitable, with "Design" and "Actual" results displayed.
10. Costing
The costing is broken down into: 'Materials', 'Control Packages', 'Extras' and 'Bought Out Items', and each of these areas can be marked-up separately, providing flexibility in your pricing policy. A printout showing the breakdown of the costs is available.
11. Submittals
The printouts will be based upon the examples supplied. Some customisation of the printout layouts will be made in order to give an individual look to the documentation.
Why choose Computair?
Formed in 1980 and still growing, we have developed a reputation for market-leading, bespoke technical software for the HVAC-R sector. We are based in Toddington near London, England, from where we work with clients all over the world.
Using our engineering background and knowledge, the software systems are customised to meet the exact requirements of the customer. The software is continually updated and enhanced as new technology becomes available. All Computair programmers are directly employed and we do not sub-contract to other companies, enabling us to keep quality control at the highest level.
Trusted internationally
We have clients in all of the countries highlighted below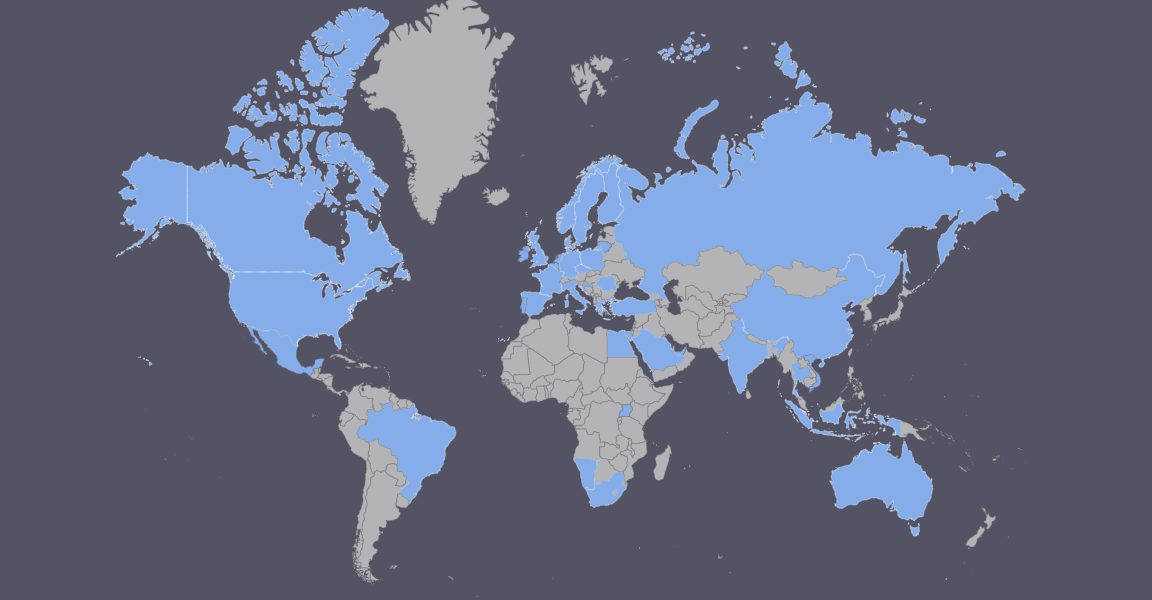 CONNECT WITH US
Contact us
Interested in learning more about how we can meet your HVAC-R software needs?