Computair's corporate and social responsiblity
Computair began as a two-man business in 1980. Over more than 40 years the business has gradually expanded and the team has grown in size.

We're in the process of developing our corporate and social policy, recognising that a company's influence isn't limited to success in its chosen industry sector, but is also present in its impact on employees, the wider community and the environment.

Take a look at what we're doing and some of our future objectives. The images you see have been taken around the world by members of the team.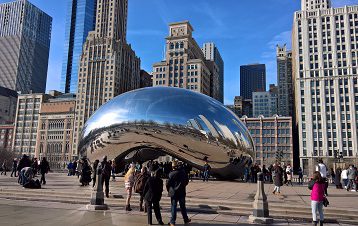 Where we can make a difference
The team
We are very fortunate to have such a talented team of developers. As their employer, we try to be flexible, consider work/life balance and promote the wellbeing of our team.
The community
Computair has remained in the same Bedfordshire village for more than thirty years. We recognise the important role played by community groups and contribute where we can.
The environment
Caring for the environment means more than recycling paper waste. We are excited about some of our recent initiatives to improve sustainability and reduce our carbon footprint.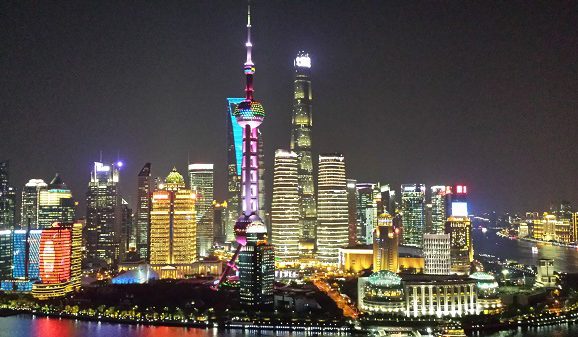 Employee Assistance Programme
We're really proud that in 2020 we introduced an Employee Assistance Programme as an investment in the wellbeing of the team. It can sometimes be difficult to ask for help or to know where to look. The service provides an online portal, help and information, a counselling service and monthly newsletter.
Travel
We always have one eye on travel and the opportunities it presents. When the team attends trade shows, we allow extra time on the trip to explore the area and visit places of interest: Disney World, Shanghai, Las Vegas…
Team events
Covid-19 prevented us from celebrating our 40th anniversary in 2020, but it's still in the diary to be scheduled now that things are slowly returning to normal. Previous team events have included a family day, bowling and a clay pigeon shoot. We were delighted to see the annual Christmas dinner re-instated for Christmas 2021, when the team enjoyed a rather delicious lunch at the Black Horse restaurant in the nearby town of Woburn (whilst also demonstrating our commitment to supporting local business!).
Flexibility and support
We always try to support team members through any difficulties they may encounter, and as we all remember 2020 was a challenging year. Under lockdown, we supported home working with the purchase and delivery of new PCs and hardware to employee homes. The recent relaxation of many of the rules has meant a return to the office for workers across the country, but we try to remain as flexible as possible and team members continue to combine time in the office with working from home.
The community
Sponsorship of Toddington Rovers Football Club
Although we don't have the same resources as the big multinational companies, we try and support amateur sporting organisations because we are aware of the significant health benefits sport can bring. We are very proud sponsors of Toddington Rovers, the local junior football team, and the under-14s Leopards display the Computair logo on their team shirts. We have also made separate donations to their funds, understanding the impact Covid-19 has had on clubs like TRFC in terms of their opportunities to fundraise.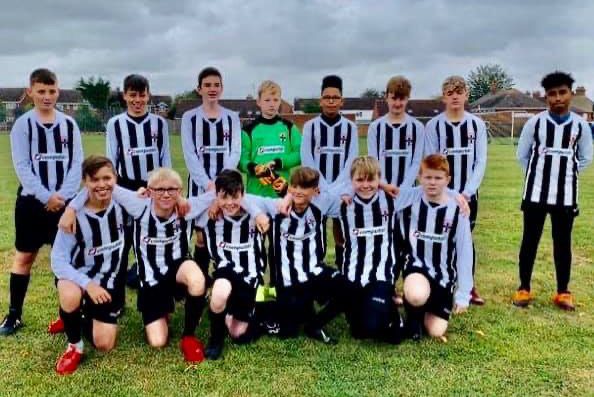 Sponsorship of Cardiff Met Women's Rugby
Another exciting development for us has been our decision to sponsor Cardiff Met Women's Rugby Club, a competitive sports club run by the Students Union at Cardiff Metropolitan University. Cardiff Met Women's team is a highly successful university sports club with their 1st and 2nd teams playing in the competitive Women's National League and Western 1A League respectively. Our sponsorship has gone towards the cost of strapping, new game balls and other equipment, and importantly, a team physio.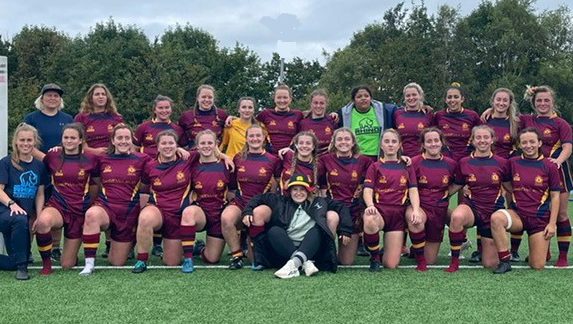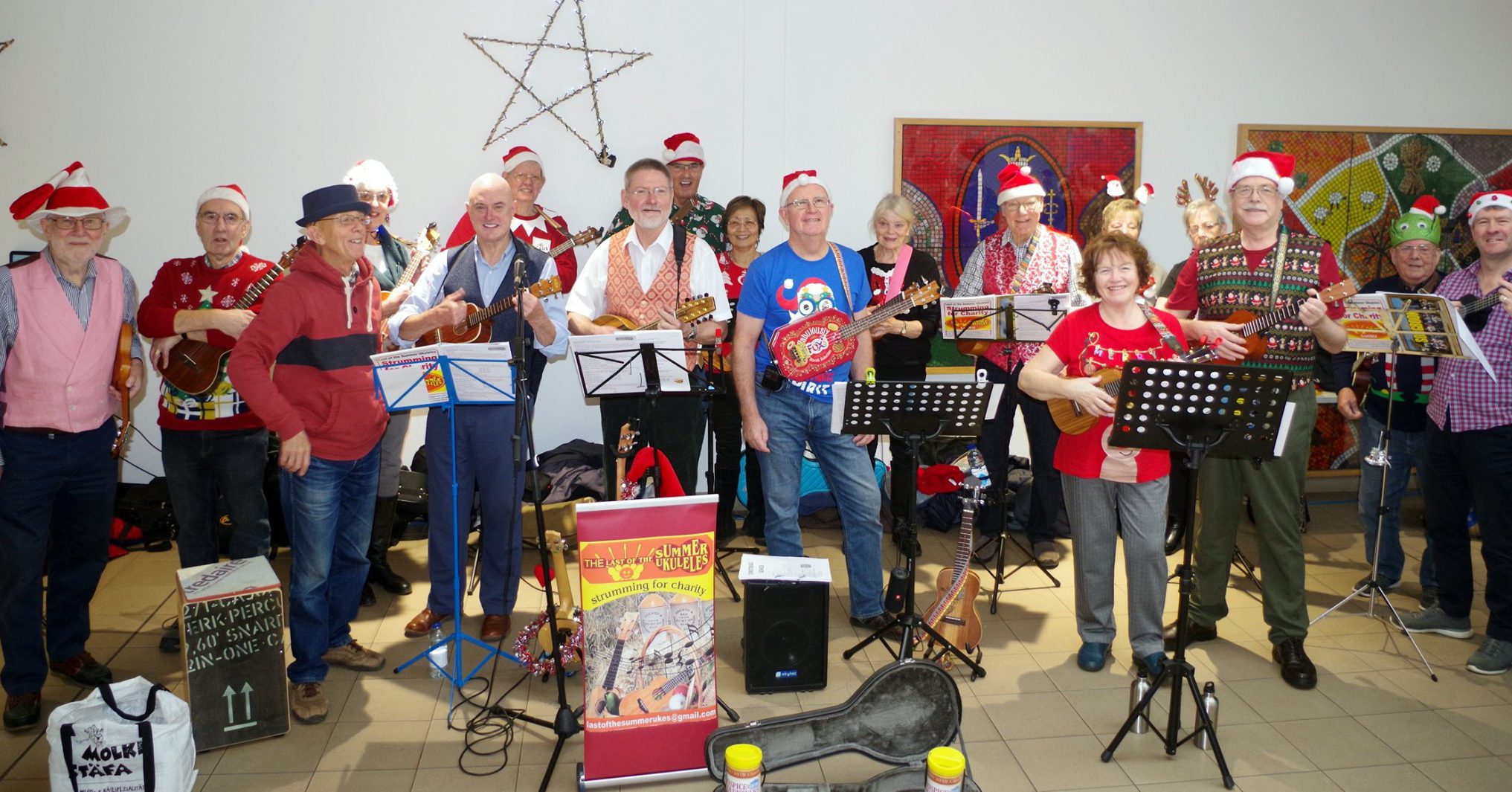 Volunteering and fundraising
We support volunteerism, that is offering the team the possibility of paid time away from work to volunteer in a local non-profit organisation. We want to encourage engagement with local charities and we have staff who volunteer in a variety of settings. Our MD, Richard Phelan, is involved with a children's circus skills group which really is as exciting as it sounds, teaching unicycle riding, stilt-walking, juggling and aerial silks, to name a few!

One of our original founders, Nigel Taffs, is a skilled player of the mandolin and the ukulele and organises frequent musical events to fund-raise for local charities, as well as playing in residential care homes for the elderly.

Other voluntary work undertaken by the team include a 'helping hands' group offering lifts to the elderly, helping a competitive swimming club at the local leisure centre and helping at the local TADS theatre group for teenagers.
The environment
Our carbon footprint
Although many of the pandemic remote-working rules have now been relaxed, team members continue to combine days in the office with working from home, thereby reducing our carbon footprint by cutting down on the distances travelled by car. Team members living locally are walking or cycling to the office, which also offers health benefits.

According to the BBC Smart Guide to Climate Change, the average UK petrol car produces the equivalent of 180g of CO2 per kilometre. We've done a broad calculation based on the team in the office pre-Covid, and we've been saving around 503kg of CO2 per week since March 2020.
Renewable energy
We changed our electricity supplier to one which produces energy from 100% renewable sources. Depending on the carbon intensity of the time of day, it means our office CO2 emissions can be as little as 31g per kWh of electricity, compared with a UK average of 233g. Long-term, we will be considering the feasibility of self-generated renewable energy. Solar panels are one possibility we will be investigating in more detail as part of this objective.
Recycling
It may be obvious, but recycling is still an important cornerstone of caring for the environment and we do our best by recycling plastics, tins, paper, cardboard, computer hardware, batteries, ink cartridges and even office furniture.
Reducing plastic
This seems like a longer-term challenge, and a big one. 'Plastic-Free July' is an initiative we have promoted within the company, although of course it doesn't have to be for July only. Although we recycle plastics, there are many single-use items clogging up the environment, and the aim is to reduce the amount of plastic being produced by finding more sutainable alternatives. See www.plasticfreejuly.org for more information.