Postcard from Las Vegas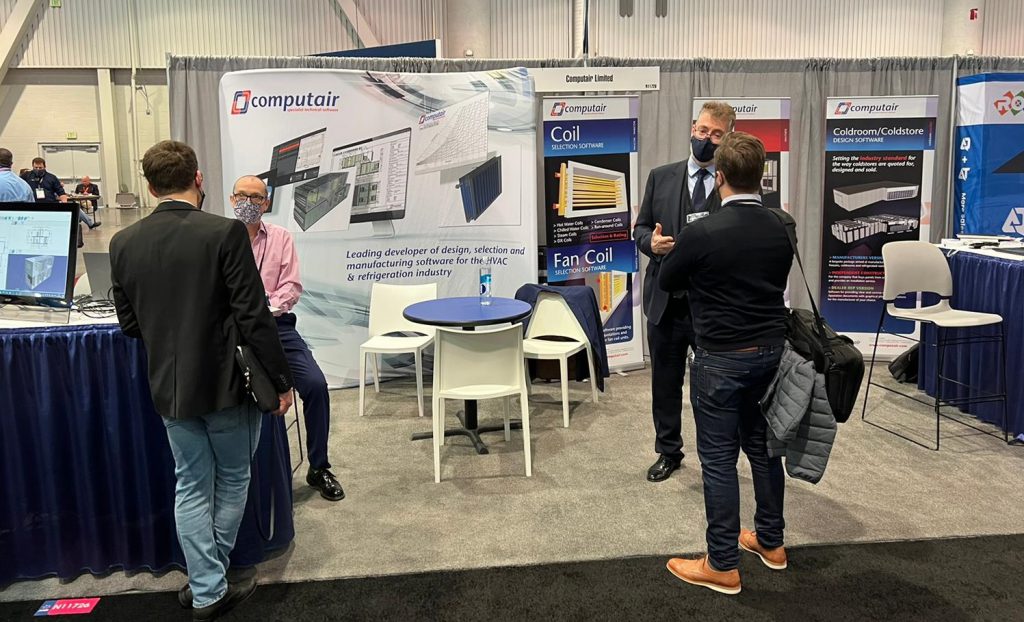 What a pleasure it was to be back at AHR Expo this year, after the Covid-forced cancellation of 2021's show and the subsequent wait for January 2022. The Las Vegas Convention Centre played host this year and organised matters as seamlessly as we have come to expect of HVAC's premier event. Even until the last minute, the Computair team were prepared for a sudden change of Covid rules either in the UK or the USA, and it's fair to say the journey was more of a nail-biter than usual!
Located at booth N11726, Computair were delighted to receive a steady stream of visitors, some already valued clients and others new to our range of HVACR software programs. Mandatory face-coverings made it a different experience this year, a rule at once both reassuring and slightly frustrating in the impact it has on facial recognition. At an event with so many people, we don't realise how much we rely on a smile to break the ice until it has to be covered up. A big thank you, therefore, to everyone who dropped by to talk to us. It's always a great experience for the team to be able to demo our programs for the design and selection of AHU, coils, fan coils, fans and walk in coolers. We look forward to continuing the conversation, and to some exciting developments, throughout the coming year.