Gracias a todos AHR Expo Mexico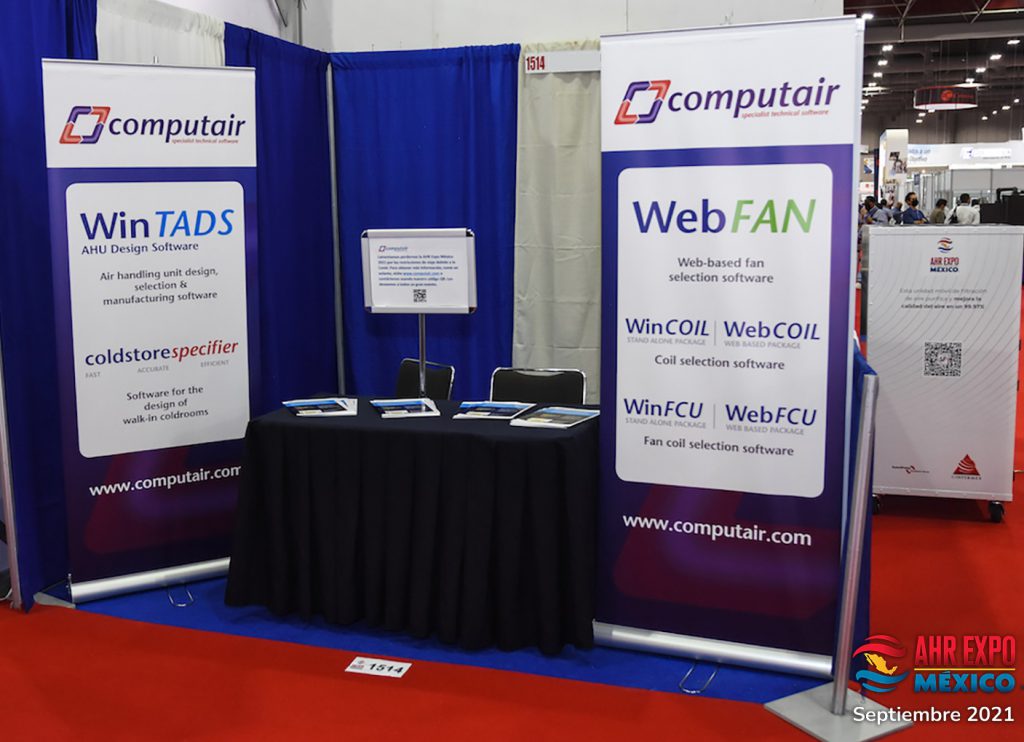 The largest HVAC&R event in Latin America, the AHR Expo Mexico, has just taken place at the Cintermex in Monterrey. Until the eleventh hour we were still hoping to attend, in spite of the international travel restrictions in place due to Covid. After careful consideration, however, we finally had to make the decision not to attend in person.
It then became a matter of how we could communicate our regret at missing the show, together with further information on our products and contact details, to the many visitors still attending and who would see a Computair-less booth. We were fortunate to receive fantastic support from the AHR Expo Mexico team and from Julieta in particular, as well as from local suppliers of display materials.
Ultimately, we were able to present a booth with promotional pull-ups, a message of apology to visitors and product flyers in Latin American Spanish. We are delighted to be talking to several companies who contacted us for a software demo as a result of this activity. If you would like to do the same, don't hesitate to email us on sales@computair.com and we'll be happy to organise an online meeting to show you the software.
It was a really positive experience working with our Expo colleagues in Mexico and we hope for the opportunity to meet in person one day. Muchas gracias a todos y ¡hasta la próxima!