Selecting greener air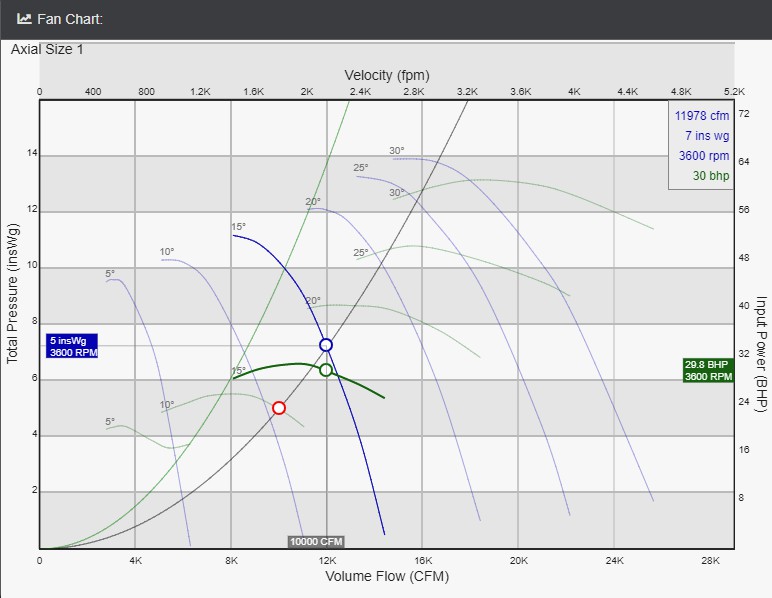 The world currently has two big problems on its hands. Quite rightly, Covid-19 has recently taken the focus, but the ever-growing threat of global warming has not diminished and we are still seeing strange weather patterns globally which could be the harbinger of worse things to come. In many cases the solution to global warming is not to radically change the way we do things, but just take more interest in the efficiency of the systems we use. If we consume less power, less power needs to be generated and we meet our renewable energy targets quicker.
The air movement industry has a huge role to play in reducing the global power demand. We use fans almost everywhere: ventilating living spaces, industrial processes, power stations…the list is almost endless and they are often used 24/7. Wherever you go a fan is not far away, but are they as efficient as they can be? In most cases, the answer is no. There is a problem here; the most efficient fan solution, even if cheaper when taking into account running costs over the lifetime, often doesn't have the cheapest upfront costs and in a competitive quoting arena is at a disadvantage. Often big fans running slowly provide a greater overall efficiency than small fans running quickly, but don't get selected because the solution is harder to sell.
So what can we do? The key is to have a fundamental way of assessing the efficiency of the overall fan solutions. In the past there has been a lot of emphasis on the efficiency of the fan wheel rather than also looking at the drive mechanisms – yet a fan doesn't go round all by itself. It's vital to be able to calculate the overall efficiency of the complete solution, from the electrical power consumed by the motor or VFD through to the air power generated. The term 'Wire to Air' efficiency has been adopted and describes it well.
AMCA has taken the lead here with the release of their Standard 208-18 Calculation of the Fan Energy Index (FEI) in 2018. We have implemented this in our fan selection software and believe it is an inspired approach. It could be key to providing the fan application engineer with a complete picture of fan efficiencies during the selection process.
So we have a solution to identifying the most efficient solution, but that is perhaps the easy part. Global industry needs adopt this standard to provide a level commercial playing field and while regulation comes with its problems, it may be the only way forward.
The uninitiated often think fans are simple, which is a misconception. Yes, cobbling together a cheap and nasty solution may not be hard, but those days are gone…if we want to help save our planet. Later this year we will be publishing a white paper to discuss this matter in more detail.
Computair is an associate member of the Air Movement and Control Association International (AMCA Intl) and commercially supply software for the selection of fans. See our sister website for more information: https://www.fanselectionsoftware.com/