Vegas 2022 AHR Expo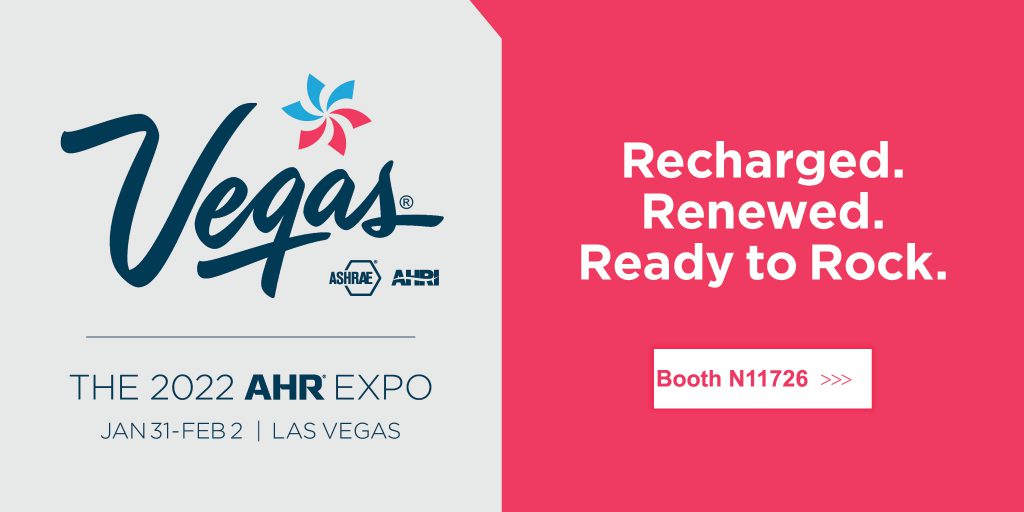 The Christmas holidays are rapidly approaching, which also means that the 31st January isn't so very far away, and we're hard at work preparing for what will be our first live show for two years, the 2022 AHR Expo in Las Vegas. After last year's forced cancellation due to Covid-19, it's fair to say that excitement is building at the prospect of seeing so many old friends and making new acquaintances at the world's largest HVACR event. The attendance report compiled for the most recent AHR Expo, Orlando in 2020, confirmed that the show attracted 50,642 visitors, with attendees an interesting and vibrant mix of major global manufacturers, pioneering start-ups, and 'everyone in between,' in the words of ahrexpo.com. So, it's momentous for us to be planning our attendance, as you can imagine.  
We will be at booth number N11726 and are excited to be showcasing the latest features in our range of software programs: WinTADS, for air handling units; WebFAN, for all fan types; Win and WebCOIL for coil selection; Coldstore Specifier, for walkin coldrooms; WinFCU and WebFCU for fan coil units and WebSpares, for creating a catalogue of spare parts.
The rewards for attending are manifold: not only do we get the opportunity to exhibit, demonstrate our software and talk about our work to attendees (many of whom we will be meeting for the first time), we also have the chance to see new technologies exhibited by others, so the 'techie factor' is high and there's a real atmosphere of collaboration and knowledge-sharing. HVAC has been the focus of particular attention since the Covid-19 pandemic, given the role played by industry technology in reducing the airborne risk of transmission and in improving the safety and quality of our built environment. It's fascinating to see how industry innovation is meeting the challenge and AHR Expo is always a great forum for new ideas.
We will be trialling a new appointments system to make the most of our time at the show and by doing this we hope to meet as many interested parties as we can in order to demonstrate what Computair software can do. AHR Expo runs from January 31st until February 22nd 2022 at the Las Vegas Convention Center in Las Vegas. Save the date and make an appointment through our website, www.computair.com, or drop us an email at sales@computair.com to book your demo. We'll look forward to seeing you.